Cold Trail: Coming in April!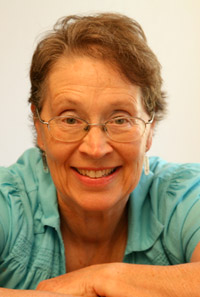 Credit: Charles Lucke
Jeri Howard tackles her most personal case yet...
Jeri's brother, Brian, has been missing for four days before she is notified. The trail is getting colder as the anxious PI searches for Brian across Sonoma County for clues to explain why he disappeared. She'd thought Brian's life was in great shape. But her investigation uncovers cracks in his marriage and problems with his job. To complicate matters, there's a body on a boat along with Brian's MedicAlert bracelet, and two police detectives who think Brian is involved in the homicide. Meanwhile, the clock keeps ticking...
Cold Trail is published by Perseverance Press. You can read an excerpt and order it from Amazon, Barnes & Noble, IndieBound and Perseverance Press.
Appearances
Janet will be signing Cold Trail at the following locations:
April 18, 10 AM: Mamie Doud Eisenhower Public Library, Broomfield, CO
April 22, noon: Laurel Books, downtown Oakland, CA, with Margaret Grace (Camille Minichino)
April 23, 7 PM: A Great Good Place for Books, Montclair District, Oakland, CA
April 25, 3 PM: Orinda Books, Orinda, CA, with Simon Wood, Priscilla Royal, Staci McLaughlin, and Margaret Grace (Camille Minichino)
May 1, 1 PM: Graton Community Club, Graton, CA
May 8-10: Mystery weekend at Jug Handle Creek Farm in Mendocino, CA
Reviews
"Cold Trail is one of Janet Dawson's most compelling novels featuring private investigator Jeri Howard—a fast-paced search in which Jeri has a very personal stake. This is a real page-turner!"
—Marcia Muller, MWA Grand Master and Edgar winner
"Exciting... This may be the toughest case in Jeri''s career. Dawson keeps the suspense high as Jeri seeks to find her brother before it''s too late."
—Publishers Weekly
"When there's evidence that a PI's brother has disappeared, her professional world turns personal as she uses her skills to uncover the truth about his life… Dawson's series continues with a softer side to Jeri."
—Kirkus Reviews
"A compelling California mystery, as twisty as the Pacific highways Jeri Howard drives."
—Joanne Dobson, author of the Prof. Karen Pelletier series
E-Book News
Jeri Howard's back! Backlist, that is. The e-books of Kindred Crimes, Till The Old Men Die, Take a Number, Don't Turn Your Back on the Ocean, Nobody's Child, A Credible Threat, Witness to Evil, Where the Bodies are Buried and A Killing at the Track are available as e-books for Amazon's Kindle, Kobo, and Barnes & Noble's Nook. They are also available from the iTunes Store.
Short Stories
Short stories, we've got short stories! Now available for Kindle, Kobo and Nook. Check it out!
Also available is Casebook. Together in one volume—four short stories featuring Jeri Howard: "Slayer Statute," "Blue Eyes," "Candles on the Corner" and "Little Red Corvette." Buy it for Amazon's Kindle.
Interviews
Read an interview with Janet at the Authors Are People Too blog.
Read Janet's post "Old Gold" at Ronald Tierney's Life, Death and Fog blog.
Read Janet's guest blog at Mystery Fanfare.
Read an article from the East Bay Express about Janet's "Mysterious Women" library panel with Camille Minichino and Ann Parker.
Read an interview with Janet from the University of California's Link e-newsletter.