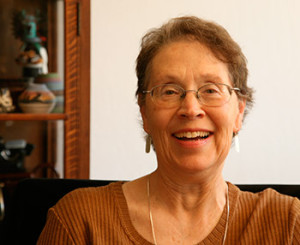 Janet Dawson has written thirteen novels with Oakland private investigator Jeri Howard and four novels featuring Zephyrette Jill McLeod. Her first Jeri Howard book, Kindred Crimes, won the St. Martin's Press/Private Eye Writers of America contest for best first private eye novel. It was nominated in the best first category for three mystery awards, the Shamus, the Macavity and the Anthony.
The California Zephyr series, a historical mystery series with Zephyrette Jill McLeod, includes Death Rides the Zephyr, Death Deals a Hand, The Ghost in Roomette Four and 2020's Death Above the Line.
The latest book in the Jeri Howard series is The Devil Close Behind (Perseverance Press, 2019). Other Jeri Howard books include Till The Old Men Die, Take A Number, Don't Turn Your Back On The Ocean, Nobody's Child, A Credible Threat, Witness to Evil, Where The Bodies Are Buried, A Killing at the Track, Bit Player, Cold Trail, and Water Signs. She has written twelve short stories, including Macavity winner "Voice Mail."
Janet has also written a stand-alone suspense novel, What You Wish For.
In the past, Dawson was a newspaper reporter in Colorado, and her stint as a U.S. Navy journalist took her to Guam and Florida. As an officer in the Navy, she was stationed in the San Francisco Bay Area. After leaving the Navy, Dawson worked in the legal field and at the University of California.
Dawson is a long-time member of Mystery Writers of America, serving as MWA NorCal president and chair of the Edgar Allan Poe awards. She also belongs to Sisters in Crime. She enjoys birding, riding on trains, gardening, going to the theatre and museums, and thinks afternoon tea is a most civilized English tradition. She loves cats but denies being a crazy cat lady.
Janet blogs the first Monday of every month at Ladies of Mystery.
Interviews with Janet:
Half Moon Bay Review: Writer solves mystery of particular genre
Omnimystery News: A Conversation with Mystery Author Janet Dawson
David Alan Binder: Janet Dawson Interview