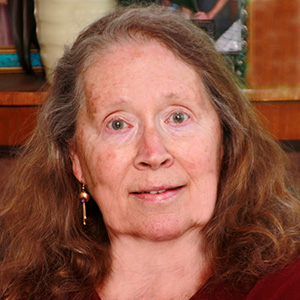 Janet Dawson's life of crime began with her long-running series featuring Oakland PI Jeri Howard and the award-winning first novel, Kindred Crimes. Jeri has sleuthed her way through 14 books, including the latest, The Things We Keep.
Janet stepped back in time to the 1950s and climbed aboard the historic train known as the California Zephyr, where her sleuthing Zephyrette Jill McLeod solves crimes and takes dinner reservations. The first book in the series is Death Rides the Zephyr and Jill's most recent foray into crime-solving is Death Above the Line.
In The Sacrificial Daughter, geriatric care manager Kay Dexter will mess with you if you mess with her elderly clients. Janet has also written a standalone suspense novel, What You Wish For, a novella, But Not Forgotten, and twelve short stories, including Macavity winner "Voice Mail."
She is a longtime member of Mystery Writers of America and Sisters in Crime. She blogs the first Monday of every month at Ladies of Mystery.
Janet lives in Northern California. She denies being a crazy cat lady.
Interviews with Janet:
Half Moon Bay Review: Writer solves mystery of particular genre
Omnimystery News: A Conversation with Mystery Author Janet Dawson
David Alan Binder: Janet Dawson Interview